January 01, 2023 10:02 pm | Updated January 02, 2023 11:40 am IST – JAMMU/SRINAGAR
Militants carrying automatic rifles barged into at least three houses near Rajouri in the Pir Panjal Valley of Jammu and Kashmir and killed three civilians, names of which were released by officials, and injured at least seven on January 1.
However, PTI and ANI sources said the death toll in the firing incident in Rajouri's Dangri area increased to four. "Another person succumbs to injuries. The death toll stands at four. Two armed men are allegedly involved in this firing," said Mukesh Singh, Additional Director General of Police (ADGP) Jammu zone. Security forces have launched an operation to neutralise two terrorists who attacked three houses in Dangri area, Jammu and Kashmir Police said, according to agencies.
Earlier, witnesses claimed militants came down from a forest area to the upper Dungri area around 7 p.m. They entered the houses and fired indiscriminately. The militants managed to escape after the attack.
It is for the first time in more than a decade that members of the minority community have faced an attack of this scale in Rajouri.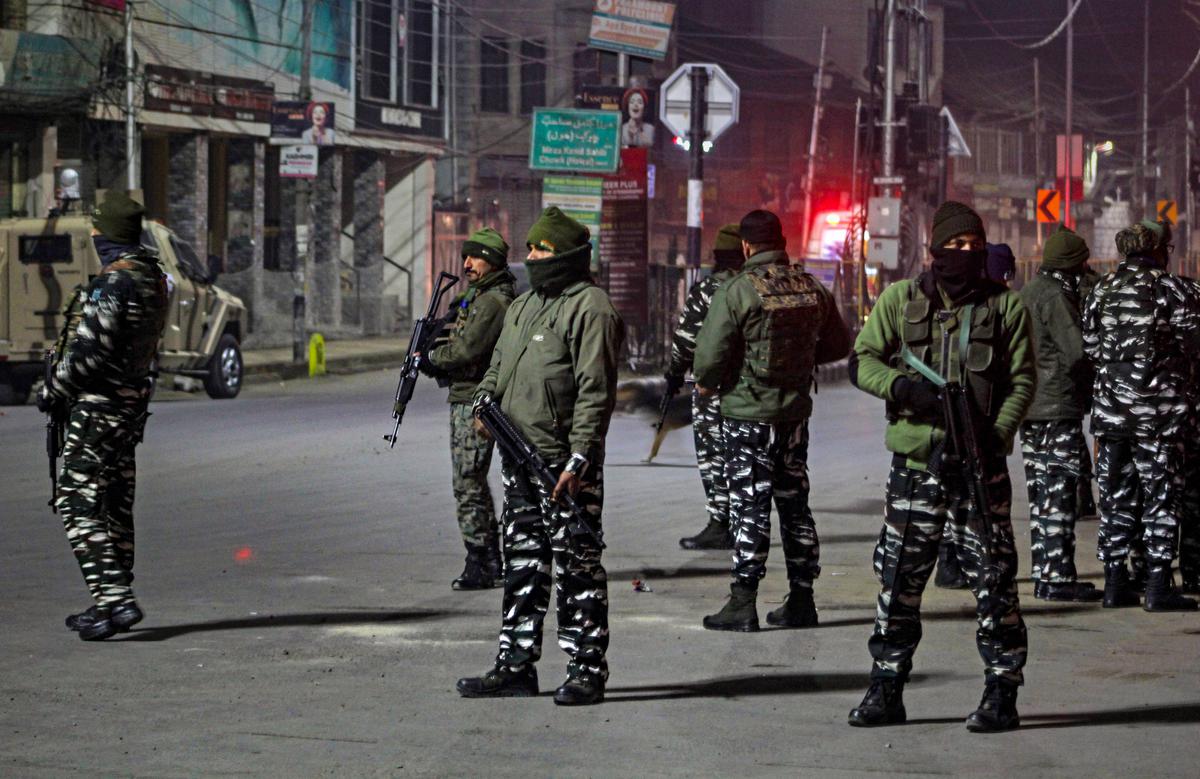 "An incident of firing allegedly by two armed men was reported in village Dungri, 7 to 8 km from Rajouri. Firing took place at three houses separated at a distance of around 50 metres from each other.," a senior police officer said.
However, officials at the Government Medical College, Rajouri, put the total number of people hit by bullets at 10. "Two were brought dead," they said.
Three of the deceased were identified as Satish Kumar, Deepak Kumar and Pritam Lal.
One injured in Srinagar
In Srinagar, one civilian was injured when militants lobbed a grenade on a CRPF vehicle in Zadibal.
In another case, the police said they arrested a youth who snatched a rifle from a CRPF jawan in south Kashmir's Pulwama.
Source link